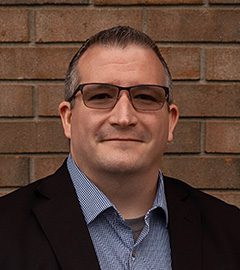 The First Citizens National Bank recently welcomed Dan Bartolo, Banking Center Manager/Assistant Cashier to the Carey Banking Center location.

Dan Bartolo has been in the banking industry since 2014, with a focus on lending and business banking. He operates by the philosophy of always leaving things in a better state than which you've found it. Dan finds that belief translates well to banking where there is a tremendous opportunity to create positive impacts in the communities that surround us. He takes pride in being a trusted consultative partner for his colleagues and customers.

"We are excited to welcome Dan Bartolo to the Carey office of The First Citizens National Bank. Dan shares our passion for serving our clients and our community and he will be a valuable addition to our team. Dan is excited to immerse himself in Carey and we know he will make a positive impression on the community. Dan is an experienced banker and we're excited to bring his enthusiasm to the Carey market." states Jevon Reile, Chief Operating and Information Officer for First Citizens National Bank.

Dan can be reached at the Carey Banking Center by phone 419-396-7696. NMLS #1340221.